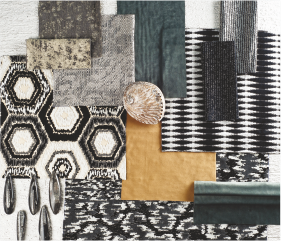 Driven by passion.
They say, any enterprise is as good as the people behind it. By being visionary in thought and dynamic in action, the Dicitex brand is built on a solid value foundation of quality, customer focus, integrity and commitment. And at the fulcrum of it lies a professional and proactive management which has ensured that the brand continues it's northbound growth trajectory across the atlas.
Be it unearthing new trends and tastes, analysing the changing lifestyles of consumers or taking bold decisions, the Dicitex Management is always in the thick of affairs. Founded by Mr. M. L. Arora, the management's two strong pillars are his two sons, who don many roles with effortless ease and have built Dicitex into an approximate 300 crore INR enterprise today.
The Management nurtures greater ambitions for the brand and numerous initiatives are in varying stages of imprementation. Some of these include catering to institutional projects involving premium real-estate and high-end hospitality ventures. With focus on these commercial platforms, the management also intends to foray into direct retailing in the domestic market.
Our Team